3 Reasons Coaching Supervision is Essential
What is coaching supervision?
Sometimes known as 'meta-coaching', coaching supervision is a collaborative learning relationship where a coach is supported by their supervisor to engage in reflective dialogue for the benefit of the coach, their clients and the system more widely.
3 reasons why is supervision is an essential aspect of a coach's practice
Supervision enables you to discuss the emotional and wellbeing aspects of your work, harnessing your resourcefulness and accessing support (Resourcing). It is a safe space for you to bring what may be troubling, uncomfortable or difficult and where you can share your coaching experiences openly and find support and assurance.
Supervision helps you to grow your skills and capabilities as a coach and helps organisations maintain good practice and coaching standards (Developmental). We can all fall into habits over time which no longer serve our clients or ourselves as they once did. Supervision can be the creative space between theory (the reading you will be doing as part of your professional development) and practice, allowing you to find and experience new and effective ways to work with your clients.
Supervision allows you to develop your professional practice for example, in relation to quality, standards and ethics (Qualitative). Coaching can surface ethical dilemmas with no clear 'right' answer and supervision is a confidential space where these can be worked through in the context of personal values and professional coaching standards.
As the European Mentoring and Coaching Council (EMCC) explain, "supervision is considered a powerful vehicle for deep learning: its benefits extend beyond the supervisee and include their clients and sponsoring organisations."
Working with me
My approach to supervision (and coaching) is facilitative, creative and developmental and founded on appreciation and equality. We will c-create a reflective space where you can discuss your practice with openness, honesty and safety and which enables you to be at your best with your  clients. I will bring my quality of presence and attention, my integrity and my supervision skills; I invite you to bring your experience, curiosity and commitment.
To find out more about working with me 1-1 or in a supervision group, take a look at my website: www.clairembradshaw.co.uk/coaching-supervision  and arrange a call. I'd love to hear from you!
[/vc_column_text]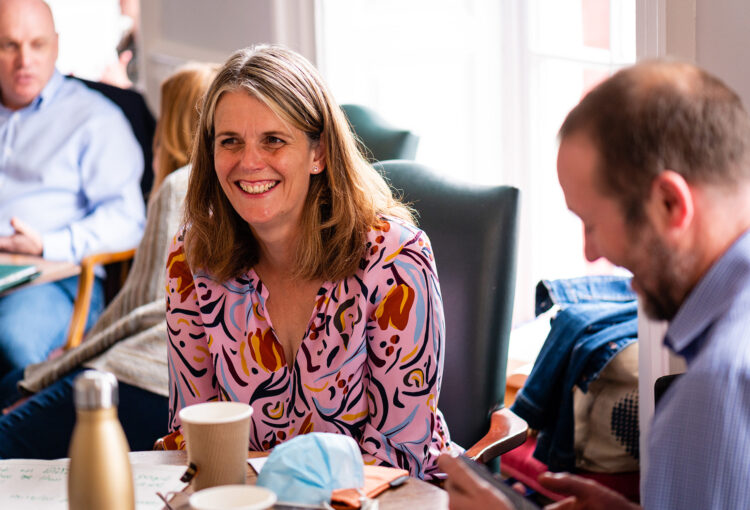 [/vc_column][/vc_row]