The Power of the Outdoors: in print!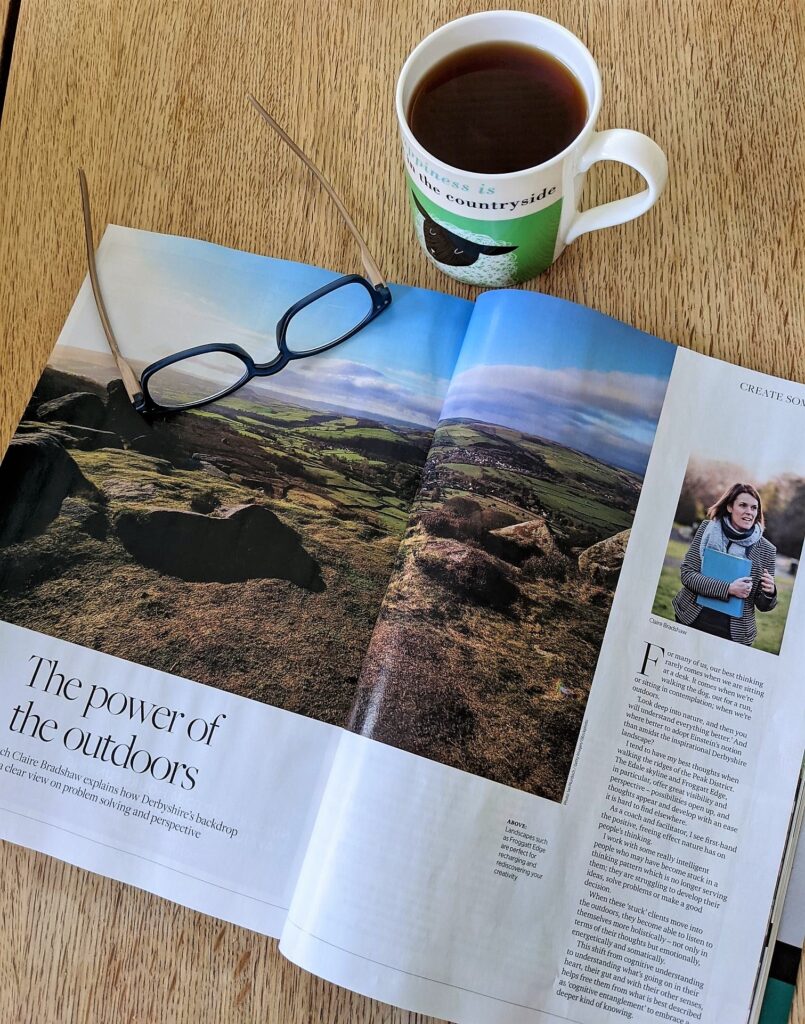 I'm delighted that my article about the power of coaching outdoors has appeared in Derbyshire Life and Countryside Magazine this week (it's a fitting prelude to my book on coaching outdoors which is now well underway). So why not curl up with a cuppa – outside if you can – and find out what nature and the outdoors can do for you. There's a short self-coaching exercise you can try on page 172 and some wonderful photography by Helen Roscoe.
And if you would like to work with me this year either as a coaching client or delegate on one of my short or longer coaching course, find out more and book a place here!
In our everyday lives as we rush from one place to another, we have stopped noticing what's around us and the intelligence contained in the everyday.