Invest in yourself: guest blog by Holly Irwin
For the majority of the last 11 months it's felt difficult to find time for anything other than the basics; the tasks that have to be done. Juggling work and home-schooling, managing a household and keeping up with the ever-changing rules about where we can go and who we can see, has been exhausting. Physically and mentally too. I have been plagued with a sense that I am surviving as opposed to living or doing anything well. And 11 months is a long time to feel like that. On the long to-do list that follows me around like a nagging snake, doing anything solely for myself is barely a whisper of a notion. One that feels like too much of a self-indulgence to make its way on to the to-do list, let alone get close to the top. However, I'm proud to say that the desire to complete my level 5 coaching qualification with Claire Bradshaw did make its way up my to-do list last summer.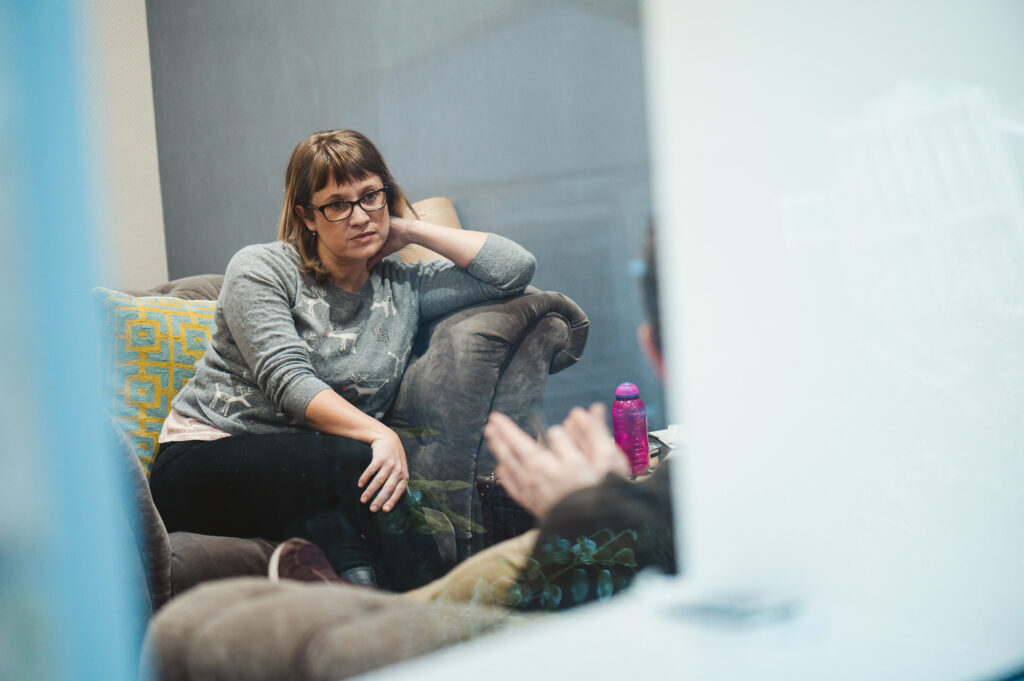 Why? Possibly because I'm quite tight by nature and I'd paid for the course myself, but also because the course had awoken a real passion in me for coaching. I didn't want to let go of something that had brought me so much pleasure. Through all the exhaustion and self-doubt, I still had an insistent sense that I wanted coaching to be part of my future. Interestingly, re-establishing contact with my coachees was something I did only three weeks after lockdown and home-schooling began. A testament I hope to my commitment as a coach, but also to the sense of purpose and enrichment I gain from enabling people to achieve their own goals and learn more about themselves along the way. So, I deliberately and painfully carved out time to do my least favourite bit of the course, the assignments! After some sweaty weekends locked away in my home office they were done, good enough, and sent off to Claire hoping for a decent interval before I heard back about any amendments. Whilst I found the continuing professional development (CPD) assignment the hardest, afterwards I found it was actually well worth doing. I discovered my fingers typing suggestions to the rest of me, about areas for development and ways that I could extend my skills as a coach. My CPD plan was filled with ideas, aspirations and commitments as to how I would maintain my professionalism as a coach over the coming months. Fast forward several months; I did gain my level 5 qualification, and with no assignment revisions required (hooray!). I had continued with my coaching practice and been humbled and energised by the incredibly generous feedback from a number of coachees, painting real-life examples of the positive power coaching can have.
But where was I up to with my CPD? Nowhere.
It wasn't on the to-do list or even one of my whispered aspirations for myself. I was amazed how much time had elapsed since I wrote my CPD plan, especially when I realised how easily that time could double or triple without me having stuck to my personal commitment to myself as a coach. But what to do? Where to start? I didn't want to embark on another huge training course but knew that just reading about things wouldn't work for me. As always Claire came to the rescue! All of us from the level 5 course have kept in touch, including Claire, and I spotted the
coaching masterclass series on her website.
Small but perfectly formed, really interesting topics delivered by people with expertise and passion for the subject. Emboldened, I signed up for the Clean language masterclass, run by Jackie Lawler, as it was a good fit for an area identified on my CPD plan. I had always been very taken with Claire's mastery of language, both listening to and using it, and I hoped that the session would boost my skills in this area; enabling me to use language more mindfully and effectively in my coaching practice. The session was a bit of a revelation. I've no idea how I got so much from three hours! I left the masterclass with my motivation batteries fully recharged and with a lasting desire (it's still there!) to embed some of the basic principles in my coaching practice. After the first masterclass I was hooked. For me, this was the perfect way to support my continuing development and expand my horizons in terms of coaching technique. In January I attended the Generative state masterclass, delivered by Florence Madden (virtually) from her lovely home in the Lakes; I'm sure seeing her wood burning stove in the background kept me warm in my home office! Again, I got so much from the half-day. My brain was full and buzzing with new ideas, and the inspiration to share them with clients. Florence gave me an amazing gift: an imaginary mixing bowl. Mine is cream earthenware with a simple pattern of green stripes
and small pink flowers. It's there with me whenever I need it, and I can use it to help me work out what energies I need to tackle anything I may face. Maybe I'll use it to sort out my slithering snake of a to-do list, perhaps transforming it into a book with just 2 pages; one for things I can do for others and a page just for the things I can do for myself. I'm now looking forward to attending the final masterclass in March, focused on
Nancy Kline's Thinking Environment, run by Rob Booth.
The masterclasses have given me; language; visualization; and this next one will give me silence too. All have reaffirmed my love for coaching and increased my confidence about what I have to offer as a coach. Thank you Claire and colleagues, and please run some more later in the year! Holly [/vc_column_text][/vc_column][/vc_row]