Come join us in 2023
I am passionate about providing training which makes a lasting difference for people and take care to ensure that your experience will be deep as well as practical.
Coaching can have an amazing impact on our ability to communicate, to lead, influence, to support and enable. It teaches us so much about ourselves and helps increase our confidence, our performance and our well-being.
ILM's coaching and mentoring qualifications provide a recognised structure for learning and are the industry standard for coaches.
Specific coaching benefits include:
Better communication and interpersonal skills
Increased confidence and motivation
Improved conflict resolution
Better management performance
Improvements in efficiency and effectiveness
Fewer errors
Better performance in managers
The ability to develop a coaching and mentoring culture in your organisation
Our venue
I'm delighted to be able to deliver this year's programme from the exquisite setting of the Didsbury House Hotel, Didsbury Park, Didsbury, Manchester M20 5LJ .
 Programme details
6 full days in-person learning

26 and 27 September
30 and 31 October
14 November
5 December

2 x online tutorials – Jan 10th & 24th 2024
2 x 1-1 calls with Claire
1-1 tutor support for 12mths
Expert contribution from other experienced coaches
Small group size (up to 12) to maximise learning for all participants
3 months membership of the Consciously Connected Coaching Collective once the programme ends.
A free 'what you need to know about setting up a coaching business' workshop
Course content
Induction to the programme and the ILM qualification giving you an opportunity for you to understand more about how the programme works (its structure, assessment and support) and to give you space to get to know other participants and to ask questions.
During the programme, we will cover a range of topics fundamental to coaching and reference a range of approaches, practitioners and models including: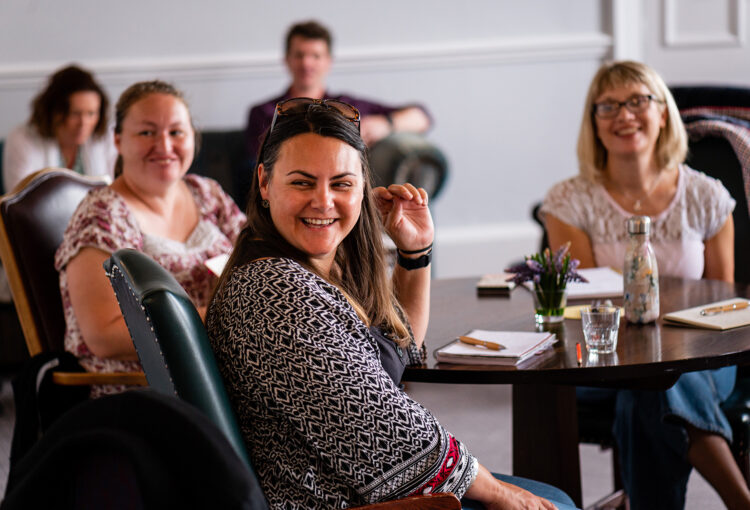 Neuro Linguistic Programming (NLP)
The GROW and other coaching models
Contracting in Coaching
A spectrum of coaching skills
Giving (and receiving) feedback
Ethics and values for coaching
Coaching tools and resources
Evaluating Coaching
Throughout the programme will be the opportunity to coach, be coached and observe coaching and receive feedback from both tutors and other delegates.
Assessment in a nutshell
3 x assignments:
Understanding the skills, principles and practice of effective Coaching and mentoring within an organisational context
Undertaking Effective Coaching / Mentoring within an organisational context (a coaching diary based on at least 18 hours of coaching with between 2 and 3 coachees)
Reviewing your own ability as a Coach
Online group tutorials will provide you with support around this and there will be opportunities throughout the course to ask questions and gain feedback. Over the duration of the programme, there is a requirement for you to undertake self-directed learning including reading, reflection and the creation of your own coaching resources.
 Entry criteria
The ILM qualification requires you to undertake at least 18 hours of coach practice as part of the course, so you will need to be able to create opportunities for this either within your own organisation or outside of it. There is a written element to the ILM qualification so competence in this area is important, although I appreciate it may have been a while since you have participated in formal study – there are tutorials embedded into the course to support you with this.
 Why choose us?
Our facilitators bring the curiosity, compassion and energy you'd expect of a good coach to everything they do – to every learning session, supervision group and 1-1 conversation.
All sessions are interactive, thought provoking and practical – we are great believers in learning from experience which is underpinned by a good theoretical base.
We're proud of the support we offer for learners both during and after our programmes and you'll have peace of mind knowing that you are supported by experienced coaches and a qualified coach supervisor throughout. This will help you grow and develop without feeling overwhelmed.
All our programmes include high quality learning resources both in hard copy and electronically.
We have a wealth of experience of coaching in a wide range of contexts – including the NHS, senior civil service, businesses and the voluntary sector. We are a values-led team and providing social value is important to us. We are involved in initiatives to promote inclusion including volunteering with the wonderful Queen Bee Coaching.
We know that the learning doesn't stop when the course finishes! We offer a complementary workshop if you want to set up your own coaching business and 3 months free access to our Consciously Connected Coaching Collective.
Investment
Early bird – individual, social enterprise & charity voluntary sector £2500 +VAT
Early bird – larger and private sector organisations (3 or more employees) £2800 +VAT
The Early bird is until the Summer Solstice – 21st June 2023
Standard price – individual, social enterprise & charity voluntary sector £2800 +VAT
Standard price – larger and private sector organisations (3 or more employees) £3100 +VAT
Places are limited to 12. Prices include all training and resources. You can secure your place with a 30% deposit and I am happy to discuss payment plans if you are self-funding the programme.
What people say
I have just successfully completed my ILM Level 5 coaching and mentoring qualification as part of Claire's first cohort. I couldn't recommend this enough. Claire creates a safe, positive and supportive environment to allow you to find your feet with coaching. Claire delivers her training with a passion and enthusiasm that ensures you really engage with the subject matter. Not sure I would have made it through this qualification without Claire and her ongoing support and encouragement. – EW, Head of Informatics, NHS
If you want to be coached, or if you want to be a coach, I can only recommend that you contact Claire! I've had the pleasure of both being coached by Claire, and developed as a coach by Claire. It's changed my life. I am in awe of Claire's ability to notice what is really happening and help me see things in a totally new and unexpected way. Oh, and she made sure that learning to be an accredited coach was fun and rewarding, too. – JG, Biosafety consultant
Claire is a passionate generous and skilled coach and uses this to support fellow coaches through original and thought provoking workshops. She creates a wonderful space for coaches to come together and share and learn. – SP, Executive coach and training specialist