Coaching can have an amazing impact on our ability to communicate, to lead, influence, to support and enable. It teaches us so much about ourselves and helps increase our confidence, our performance and our well-being. Whether you're new to coaching, deepening your skills or applying them differently, we have training which will meet your needs.
---
ILM Level 5 Certificate in Coaching and Mentoring
ILM's coaching and mentoring qualifications provide a recognised structure for learning and are the industry standard for coaches.
I'm delighted to be able to offer a fully online programme in 2022 to enhance accessibility and provide opportunities to work together with a diverse group of fellow delegates. I like to keep cohort numbers small to maximise learning and connection and to provide plenty of opportunity for experiential and reflective learning. You will receive peer and supervisor support throughout the programme so even if it's been a while since you've studied in this way, you will have all the resources and encouragement you need to become a successful, confident and highly competent coach.
As an experienced coach, trainer and coach supervisor, there is a real depth and quality to what I do and my commitment to making a difference shines through. The ILM Level 5 Certificate in Effective Coaching and Mentoring opens the doors to you connecting with a fabulous community of coaches who come together regularly to share thinking, experience and skills even after the programme is complete.
---
Introduction to Coaching
Coaching is a powerful tool for transformation. It can help unstick what is stuck and help us identify and move towards our goals. It provides us with the space and support to flourish and grow, discover and reflect, change and succeed. Find out more…
---
Consciously Connected Masterclass Series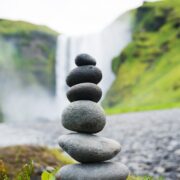 As a new or experienced coach, you may be looking to deepen and extend your experience and explore different approaches within your practice. The Consciously Connect Coaching Masterclass Series offers you an opportunity to work with some exceptional coaches in their field of expertise. Find out more…
---
Coaching Outdoors from Home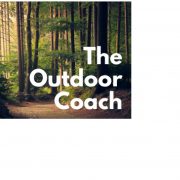 Building on the success of last year's Coaching Outdoors from Home, I am delighted to share with you dates for March and June 2021. Find out more…