Coaching outdoors: navigation with C-MAPS
Coaching outdoors, when it is right for the client, can bring depth and creativity to coaching outcomes. The attentional effect of nature and the abundant metaphors of an outdoor space provide the client with insight and knowledge which it can be difficult to find in an office or classroom. Outdoor spaces enable clients to explore systems and relationships and draw connections between their physical and mental understanding. Being coached outdoors is powerful and the results really do stick.
"We can't solve problems by using the same kind of thinking we used when we created them." – Albert Einstein
---
Beginnings
When I was first putting together my website several years ago, I wrote in the 'About me' section, 'I am privileged to live on the doorstep of the High Peak yet close to the bright lights of Manchester. I'm a mum (and have found coaching as a parent can be hugely powerful), a lover of the outdoors and a glutton for books'.
And it's still true. And what I notice now is that I've incorporated how I live my life into how I work with my coaching clients.
I've been coaching outdoors now, both in cities and more rural settings, for several years and I know from client feedback and my own experience that there's something intrinsic in the process which brings benefit.
Working outdoors can deepen a coachee's understanding and help them identify creative and courageous ways forward.
---
What's the evidence?
I began to look for research to support my own positive outdoor experiences and it turns out the evidence is scarce. More common is literature about outdoor space used in a therapeutic context, and of course, there are some overlaps with coaching. There are some key differences too. Coaching is about personal growth and the future. It's about learning and potential. Definitions of therapy focus on illness, healing and treatment of conditions. Of course, there are underpinning commonalities for the practitioner (building relationships with clients, listening, unconditional positive regard and so on), yet the purpose and outcomes are clearly different. So, while a coach working outdoors may draw on the literature from therapy, I think there is a need to develop a perspective and an approach which is unique and specific.
---
My intention
This article brings together the elements which I believe contribute to effective coaching outdoors and some of the benefits. It's not exhaustive (it could have been a book!) and it's based on my own learning and experience. It's a work in progress too. I recognise there is more to learn and experience, that there are greater depths and wider perspectives. I've tried to leave enough space for coaches to bring their own tools and approaches to outdoor coaching too, so have kept things general without too much reference to specific techniques or models.
---
A model for coaching outdoors: C-MAPS
The following model encapsulates my approach to working outdoors with coaching clients:
Connection: working outdoors requires and enables the coach to connect with their own state, for example, through mindfulness; with the client through rapport and a robust contract; with the environment; and with the wider systems
Metaphor: working outdoors provides clients with an abundance of natural metaphors to stimulate deep exploration of their issues, barriers, options and solutions and to help those solutions stick.
Attention: the attentional effect of nature is strong and helps clients to connect with 'what is'
Pace: being mindful of the environment and slowing down
Space: match the space to the needs of the client; notice the impact of the space on you as the coach and be flexible. Somatically, an outdoor space helps coachees 'get out of their head' and listen to other sources of knowledge.
---
Connection: self, client, environment, system
Coaching outdoors requires and enables the coach to pay particular attention to connections. These include connecting with their own state perhaps through mindfulness practice or yoga; connecting with the client through rapport and a shared contract; and connecting with the systems within which both parties operate. These include the coach's own physical and mental/emotional systems, the environment in which they are working and the wider systems of the client and the coach. Being outdoors can heighten awareness of systems and provides a real and metaphorical context for the coaching takes place. More about this later.
---
Outdoor state
As a coach, you are using yourself as an instrument in the service of your client, so being aware of the impact the outdoors has on your own practice is crucial to being effective for your clients. Tuning in to how you feel in particular environments and weathers at different times will affect your state and how your show up for your coachees. Just because you may relish the opportunity to walk high up on the cliffs, does not mean the same is true for your client; your comfort zones may map very differently. Taking note and supervision around this is a powerful way to ensure you remain effective and in service of your client.
---
Contracting for coaching outdoors
Working outdoors requires an additional level of contracting for the coach and the client. It's not everyone's first choice of approach and for this reason, I would always work outdoors after an initial indoor meeting to define how we will work together. You can then move to discuss the practicalities of being outside: what will you do if you meet someone one of you knows? How do you both feel about dogs off leads (it can be an issue)! How will you decide which space to use and what's appropriate? There are other practical things to consider too like the good old British weather, loo stops and tea! And even with all that robust and in place, there can still be times when what works best for the client in the moment is stillness and to receive your full attention, face-to-face. Be prepared to change your plans and assumptions in service of your clients. Understanding what they need each time you meet is crucial if trust between you is to be maintained, which of course means that deep listening and connection are what matter first and foremost.
---
The magic of metaphor
Metaphors are everywhere. We use them all the time in everyday language: 'I was waiting for the penny to drop'; 'the elephant in the room'; 'he really got under my skin'; 'stuck between a rock and a hard place'. In fact, Judy Rees, coach and co-author of 'Clean Language: Revealing Metaphors and Opening Minds'[1], suggests that we can't not think in metaphors; metaphors are the native language of the unconscious mind. They are part of what makes us human.
Working outdoors provides clients with an abundance of natural metaphors to stimulate deep exploration of their issues, barriers, options and solutions. One client used the outdoor space we were working in to find a metaphor for her leadership role. Looking from a stone bridge across the river, she recognized that, "I'm the river bank, shoring up and directing the flow of work for the team''. She went on to describe the consequences for her team if she were not there (water/work flowing in torrents, unguided and destructive; or as something shallow and stagnant). Clients have found that trees can help them map and explore relationships; natural objects can be used as 'constellations'[2] to understand systems and ideas. The tools and techniques you use as a coach can be applied and adapted to the outdoor environment where often, they will be enhanced and complemented.
Another beautiful thing about metaphors is that they stick. Unlike management reports or business jargon, metaphors communicate with us at an unconscious level, invoking a visceral, somatic reaction as well as a cerebral one. Notice how you react physically to the metaphor 'fly in the ointment' or 'light at the end of the tunnel', for example). Metaphors bring into the conscious mind nebulous ideas or feelings so they can be looked at with curiosity and objectivity. They can be shared and adapted as a way of finding a way forward. Metaphors are unique for each us and powerful ways for people to discover the things they didn't know they didn't know!
---
The power of attention
What is evident from the literature is that being outside is good for our mental health and general wellbeing. Studies are also beginning to show that the attentional effect of nature is so strong it could help those with ADHD, who have been found to concentrate better after just 20 minutes in a park. (Environment and Behavior, 1991; Journal of Environmental Psychology, 1995 (2); Journal of Attention Disorders, 2008)
In coaching, helping clients pay attention and fully appreciate what is, both psychologically and somatically, is the starting point for change. Being away from the office takes people away from the conscious problem-solving processes in which issues may well be rooted, into a more connected, natural state where they can slow down and 'know' things differently. They are alerted to a plethora of sounds, smells, sensations and sights – the breeze on their skin, birdsong, rustling leaves, food cooking – some they notice consciously while others seep into their unconscious, perhaps to re-sensitise them in a more general way. They can 'know' things differently, get out of their heads and trust their intuition and what their other senses might be telling them. Clean Space methodology is an approach I have used successfully with clients outdoors to help them 'know' more about their desired outcome (see www.cleanlanguage.co.uk/CleanSpace.html).

---
Setting the pace
I've been a 'Street Wizard' for a while now! It's a wonderful privilege and fits well into the coaching I do outdoors. One of the key aspects of Street Wisdom is 'slowing down', inviting participants to 'tune-in' to their environment before exploring a question which has meaning for them. I am often told that slowing down is something people rarely do and yet adds so much to their ability to think and to know. By slowing down physically, we increase our awareness and our ability to be present, which of course have a positive impact on our understanding. If you'd like to find more information about Street Wisdom or becoming a Street Wizard yourself, go to www.streetwisdom.org
---
A sense of space
I mentioned in the introduction that I am a glutton for books and it seems to me that the human relationship with the natural world is deeply rooted in literature. I love in King Lear the 'storm on the heath', where Lear is driven out into the night as a tumultuous storm is raging. This storm mirrors perfectly the mental state of the King and shows the powerful connection of people to the natural world. The Romantic Poets too hailed nature as the 'Great universal Teacher!' (S.T. Colderidge, Frost at Midnight) and Wordsworth in The Prelude suggests that:
One impulse from the vernal wood
Can teach you more of man,
Of moral evil and good,
Than all sages can.
The outdoor space in coaching must reflect the needs of the client in order that it can present a place for them to learn and develop. For example, an open space may work well for a client wishing to explore possibilities from a position of stability; a woodland space may offer safety and containment for a client wishing to build resilience from a more emotionally vulnerable place. Weather too seems to have an impact: rain can be 'holding' while wind or cold can lead us to tense and contract physically, potentially impacting the choices we make.
There is mental space too. Being outside seems to provide space for clients to explore and think things through without the need for as many coaching questions. The environment and the physical space are acting almost like a second coach.
---
Next steps: Join me for coaching outdoors in practice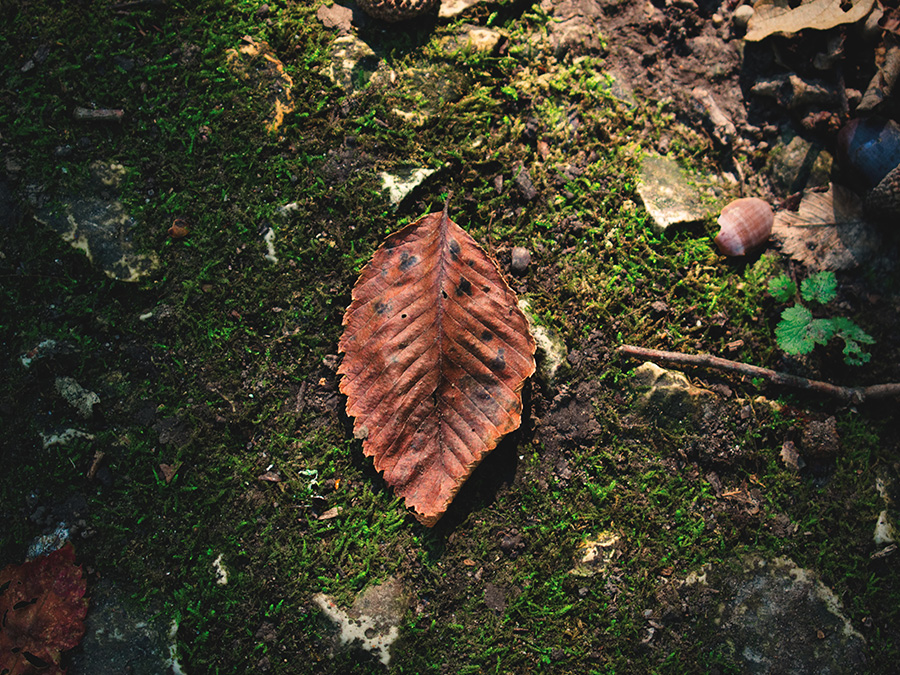 The Outdoor Coaching Collective Summer Event
22nd – 23rd June 2023, Rossendale, Lancashire
2 days of immersive coaching, learning and connection; a welcoming space to explore, practice and reflect, with:
The opportunity to practice coaching outdoors and the rare chance to receive high quality feedback from your peers
Space to reflect on outdoor coaching models and approaches and a set of tools and insights to take away
The chance to further embed your existing outdoor coaching skills and to share these with others
The gift of being coached by your fellow participants
Fabulous coaching conversations, good food and lots of fresh air!