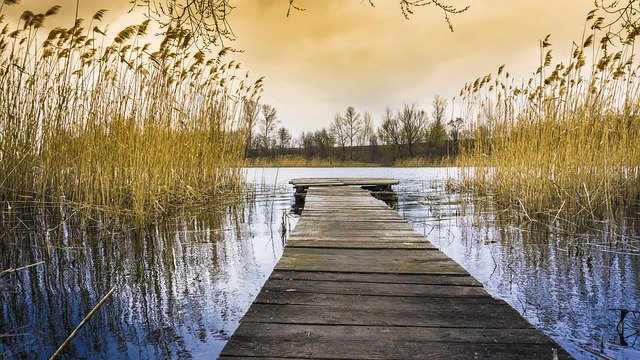 Such Silence!
Such Silence by Mary Oliver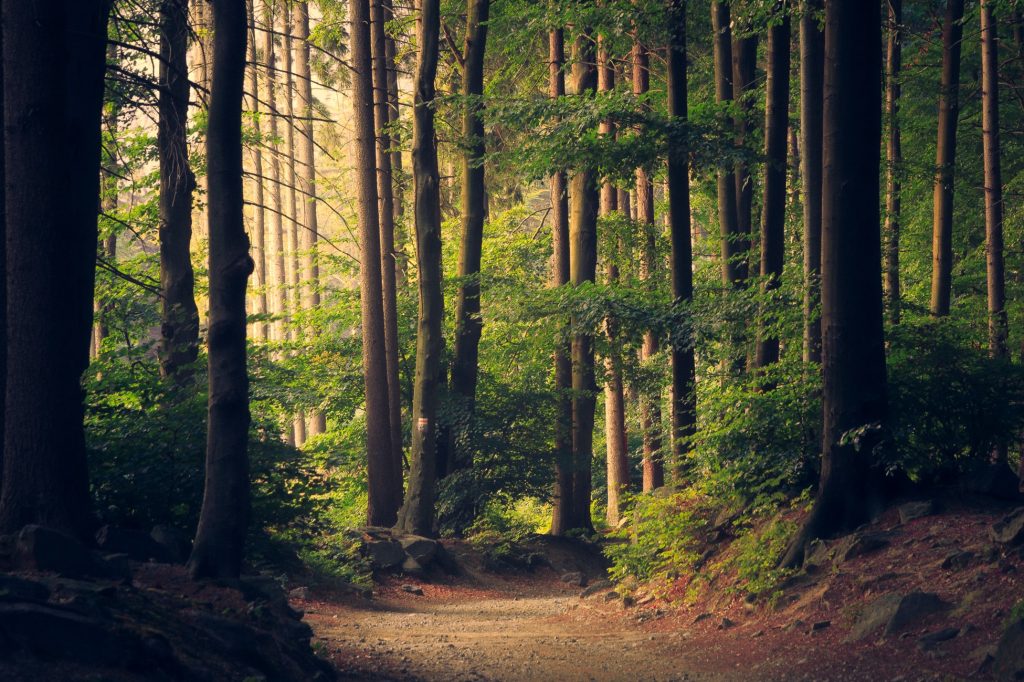 As deep as I ever went into the forest
I came upon an old stone bench, very, very old,
and around it a clearing, and beyond that
trees taller and older than I had ever seen.
Such silence!
It really wasn't so far from a town, but it seemed
all the clocks in the world had stopped counting.
So it was hard to suppose the usual rules applied.
Sometimes there's only a hint, a possibility.
What's magical, sometimes, has deeper roots
than reason.
I hope everyone knows that.
I sat on the bench, waiting for something.
An angel, perhaps.
Or dancers with the legs of goats.
No, I didn't see either. But only, I think, because
I didn't stay long enough.
What does silence mean to you? When I think back to my time at school, I remember being forced to work 'in silence' as a kind of punishment (for the children at least; maybe a relief for the teacher?) following too much noise. It can be a mark of respect: two minutes' silence for remembrance. There's also the 'strong, silent type', with the suggestion that there is something going on below the surface, something meaningful, powerful, desirable even. There are a few iconic songs of course: 'Enjoy the Silence' was played at a yoga workshop I attended in January and I imagine 'The Sounds of Silence' might have come to mind for many of you when you began to read this article!
Silence has featured prominently this month for me. I read the Mary Oliver poem Such Silence! to the wonderful people attending my ILM 5 Coaching Certificate in January. It struck a chord because we'd been exploring Nancy Kline's Thinking Environment and the idea that attention and appreciation create a space which enables others to do their best thinking. Yet even as listeners, how often do we feel we need to 'fill the space' with a comment, suggestion, judgement or idea because silence can feel uncomfortable and even embarrassing? When was the last time you were properly listened to, with such presence and attention that you felt really heard, really valued?
Coaching courses everywhere will encourage their delegates to leave silence to enable their coachees to think and to speak (I was told recently that 8 seconds is the optimum time before disturbing the silence!) yet silence is not just about shutting up. To quote the (2010) Karate Kid film I watched recently, 'Being still and doing nothing are two very different things'.
To listen with our full attention requires us to set out clearly with that intention and to give energy to the act. When we fill a space for someone else, we are taking responsibility for what comes next; silence enables the other person to take the next step for themselves and truly own it.
To be silent is not just about what's going on externally but internally too. We must quieten our own internal 'noise' and clear our thoughts of what's gone before and what's coming next to become still and comfortable in the silence and to be fully present. It's only then we can hold a space for someone to explore what emerges for them in the clear and uncontaminated quiet, to enable them to dive deeper into the knowledge which lies beyond than the everyday.
So it might be useful to consider what difference you might make for someone this week by offering them the gift of silence?